Podcast: Play in new window | Download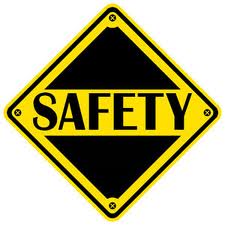 In Episode 007, Heather and Dave talk about Safety and Autism. Now, this might sound like a pretty straightforward topic, but you'll probably be surprised by how controversial some of the matters discussed during this episode can be.
So, we encourage our listeners to please weigh in and give us your opinion and experiences relating to the puzzling predicaments posed in this show. You can leave your comments at the bottom of the show notes for this episode, or you can e-mail us at AllAboutAutismPodcast@gmail.com, or you can call and leave us a voice mail at (801) 382-8789.
The All About Autism Podcast is talk radio for those desiring to be familiarized, energized, apprised, advised and empathized with regarding all things Autism. Your husband-and-wife hosts, Dave and Heather Eaton, will bring you a weekly show with new releases every Monday.
Show Notes:
1.) Introduction
2.) Autism in the News
– The story of Joshua Robb
– Autistic children being bullied (and being bullies)
3.) Theme: Safety and Autism
4.) Heather's Happenings — a.k.a. — My Friend Bill
– Heather's friend Bill embarks on a birthday adventure
5.) Parents' Corner: Featuring Nikki Lines
6.) Listener Feedback:
– Question From Leonard in Baton Rouge, Louisiana
7.) Resource Review:
– Web site: Autism Speaks' Autism Safety Project.org
8.) Closing / Credits
Special thanks goes out to Nikki Lines; Leonard from Baton Rouge, Louisiana; and of course, Heather's friend, Bill, for being a part of this week's podcast. We're grateful for your contributions.
Next week's theme: Nilla Childs, author of "Puzzled: 100 Pieces of Autism". Episode 008 will be released next Monday, October 1. Don't miss it!
Contact Us!
Call and leave us a voice mail: (801) 382-8789
E-mail us with comments and questions: AllAboutAutismPodcast@gmail.com
Episode 007 Show Notes (Remember, we encourage you to leave comments or questions at the bottom of the show notes for each episode.)
On Twitter: @AllAboutAutism
Subscribe FREE: iTunes
Subscribe FREE: RSS
Hear The Autism Anthem by Dave Eaton
The All About Autism Podcast is sponsored by Eaton Alliance.