Podcast: Play in new window | Download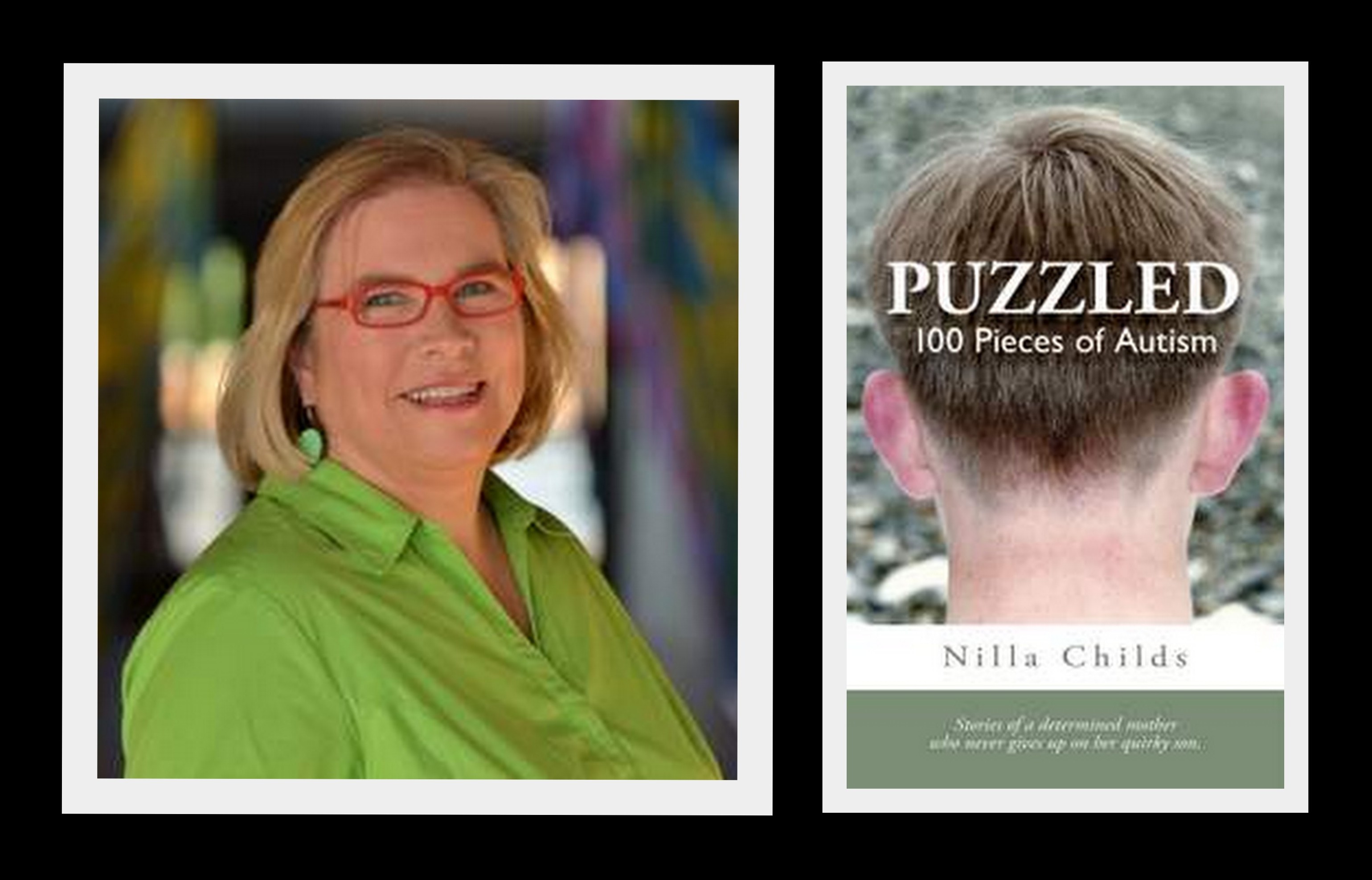 In Episode 008, Heather and Dave interview author Nilla Childs about her book Puzzled: 100 Pieces of Autism.
We'd encourage the listeners to visit Nilla Childs' Web site at Nilla Childs.com.
The All About Autism Podcast is talk radio for those desiring to be familiarized, energized, apprised, advised and empathized with regarding all things Autism. Your husband-and-wife hosts, Dave and Heather Eaton, will bring you a weekly show with new releases every Monday.
You can leave your comments at the bottom of the show notes for this episode, or you can e-mail us at AllAboutAutismPodcast@gmail.com, or you can call and leave us a voice mail at (801) 382-8789.
Show Notes:
1.) Introduction
2.) Autism in the News
– Another specific case where the iPad assists an individual with autism
3.) Theme: An Interview With Author Nilla Childs
4.) Heather's Happenings — a.k.a. — My Friend Bill
– Heather's friend Bill opts not to eat breakfast or lunch
5.) Listener Feedback:
– Question From Natalie
6.) Closing / Credits
Special thanks goes out to Nilla Childs, Natalie, and of course, Heather's friend, Bill, for being a part of this week's podcast. We're grateful for your contributions.
Next week's theme: Applied Behavior Analysis (ABA). Episode 009 will be released next Monday, October 8. Don't miss it!
Contact Us!
Call and leave us a voice mail: (801) 382-8789
E-mail us with comments and questions: AllAboutAutismPodcast@gmail.com
On Twitter: @AllAboutAutism
Subscribe FREE: iTunes
Subscribe FREE: RSS
Hear The Autism Anthem by Dave Eaton
The All About Autism Podcast is sponsored by Eaton Alliance.