Podcast: Play in new window | Download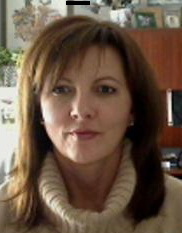 Happy Valentines Day! Episode 028 was recorded on February 14, 2013, so you'll hear a good bit of Valentine's talk, even though this episode releases on the following Monday.
But we've got a great show here for you. Your hosts, Dave and Heather Eaton interview RDI expert Lisa Palasti (pictured at right), who is an RDI certified consultant.
The All About Autism Podcast is talk radio for those desiring to be familiarized, energized, apprised, advised and empathized with regarding all things Autism. Your husband-and-wife hosts, Dave and Heather Eaton, bring you a weekly show with new releases every single Monday.
Show Notes:
1.) Introduction
2.) Autism in the News
– Autism-friendly Spider-Man planned on Broadway
3.) Main Theme: A discussion on Relationship Development Intervention with RDI certified consultant Lisa Palasti
4.) Listener Feedback:
– E-mail from Linda
5.) Closing / Credits
6.) "Me Love You" by Dave Eaton
Special thanks goes out to our special guest, Lisa Palasti, and our e-mailing friend, Linda, for being a part of this week's podcast. We're grateful for your contributions.
Next week's episode: Episode 029 will be released next Monday, February 25, 2013. Don't miss it!
Links for this episode:
Click this link to download and view a PDF of RDI as Evidence-Based Practice Research Summaries from March 2011
Emotional Regulation In Autism: A Relational, Therapeutic Perspective — a study by Drs. Jessica and Peter Hobson
You can leave your comments at the bottom of the show notes for this episode, or you can e-mail us at AllAboutAutismPodcast@gmail.com, or you can call and leave us a voice mail at (801) 382-8789.
Contact Us!
Call and leave us a voice mail: (801) 382-8789
E-mail us with comments and questions: AllAboutAutismPodcast@gmail.com
On Twitter: @AllAboutAutism
Subscribe FREE: iTunes
Subscribe FREE: RSS
Hear The Autism Anthem by Dave Eaton
Dave's new music video: "Brief Relief"
The All About Autism Podcast is sponsored by Eaton Alliance.