Podcast: Play in new window | Download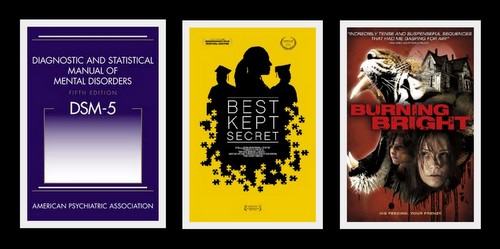 May 2013 has arrived, which brings the release of the DSM-5. So, for Episode 038, your hosts, Dave and Heather Eaton, have a brief discussion of basic information about the DSM-5 by answering the following questions:
– What is the DSM-5?
– What is the APA?
– Who revises the DSM?
– What changes have been made to ASD in the new manual?
– Discussion about the change with the classification of Asperger Syndrome.
Just to name a few…
The All About Autism Podcast is talk radio for those desiring to be familiarized, energized, apprised, advised and empathized with regarding all things Autism. Your husband-and-wife hosts, Dave and Heather Eaton, bring you a weekly show with new releases every single Saturday.
Show Notes:
1.) Introduction
2.) Autism in the News
– Aging Out: Kids With Autism Fall Off Cliff After Graduation
3.) Main Theme: A Brief Discussion About the DSM-5
4.) My Friend Bill:
– Heather's friend Bill tells jokes and sings
5.) Listener Feedback
– Question from Jonathan
6.) Closing / Credits
Special thanks goes out to Jonathan for writing to us, and to our friend, Bill. We're grateful for your contributions to the show.
Next week's episode: Episode 039 will be released next Saturday, May 11, 2013. Don't miss it!
Links for this episode:
Documentary: Best Kept Secret (2013)
Jason Producer Jason recommends: Burning Bright (2010)
You can leave your comments at the bottom of the show notes for this episode, or you can e-mail us at AllAboutAutismPodcast@gmail.com, or you can call and leave us a voice mail at (801) 382-8789.
Contact Us!
Call and leave us a voice mail: (801) 382-8789
E-mail us with comments and questions: AllAboutAutismPodcast@gmail.com
On Twitter: @AllAboutAutism
Subscribe FREE: iTunes
Subscribe FREE: RSS
Hear The Autism Anthem by Dave Eaton
Dave's new music video: "Brief Relief"
The All About Autism Podcast is sponsored by Eaton Alliance.