Podcast: Play in new window | Download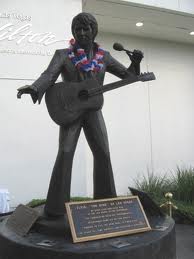 Here is Episode 052 of the All About Autism Podcast. In this show, your hosts Dave and Heather Eaton are in Las Vegas, so Jason Producer Jason had to step in and pinch-hit quite a few times during the show. So, even though it's atypical, Episode 052 is still packed with interesting and informational conversation about autism. For instance, today's topic is Occupational Therapy and Autism, and our special guest is Gabe Byars, the Rehabilitation Team Leader at Woodland Park Rehabilitation and Care. Mr. Byars has worked with adults with autism prior to becoming an occupational therapist, but as an OT, he currently works with older adults. Mr. Byars is also a member of the Utah Occupational Therapy Association.
The All About Autism Podcast is talk radio for those desiring to be familiarized, energized, apprised, advised and empathized with regarding all things Autism. Your husband-and-wife hosts, Dave and Heather Eaton, bring you a weekly show with new releases every single Saturday.
Show Notes:
1.) Introduction
2.) Autism in the News
– Anorexic teens may exhibit traits of autism
3.) Main segment: An interview with occupational therapist Gabe Byars
4.) My Friend Bill:
– Heather's friend Bill talks about a new crush…
5.) Closing / Credits
Special thanks to Gabe Byars, and of course, to our friend, Bill, for your contributions to the show.
Next week's episode: Episode 053 will be released next Saturday, August 17, 2013. Don't miss it!
Link for this episode:
To learn more about Occupational Therapy, Gabe recommends:
AOTA.org
You can leave your comments at the bottom of the show notes for this episode, or you can e-mail us at AllAboutAutismPodcast@gmail.com, or you can call and leave us a voice mail at (801) 382-8789.
Contact Us!
Call and leave us a voice mail: (801) 382-8789
E-mail us with comments and questions: AllAboutAutismPodcast@gmail.com
On Twitter: @AllAboutAutism
Subscribe FREE: iTunes
Subscribe FREE: RSS
Hear The Autism Anthem by Dave Eaton
Dave's latest music video: "Brief Relief"
The All About Autism Podcast is sponsored by Eaton Alliance.