Podcast: Play in new window | Download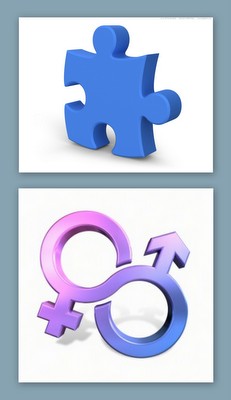 In Episode 058, your hosts Dave and Heather Eaton discuss a very sensitive topic: Autism and Gender Dysphoria. Interesting stuff, albeit controversial…
The All About Autism Podcast is talk radio for those desiring to be familiarized, energized, apprised, advised and empathized with regarding all things Autism. Your husband-and-wife hosts, Dave and Heather Eaton, bring you a weekly show with new releases every single Saturday.
Show Notes:
1.) Introduction
2.) Autism in the News
– Autistic girl makes 'miracle' recovery after alleged murder-suicide attempt by mom
3.) Main segment: Autism and Gender Dysphoria
4.) My Friend Bill:
– Heather's friend Bill devises a plan to get Second Breakfast
5.) Closing / Credits
Special thanks to our friend, Bill, for being a part of the show.
Next week's episode: Episode 059 will be released next Saturday, September 28, 2013. Don't miss it!
Links for this episode:
Listen to Heather's two appearances on THE DONUT SHOW!
Ep. 004: Abs Are Made in the Kitchen
Ep. 006: Are We Breaking Bad?
You can leave your comments at the bottom of the show notes for this episode, or you can e-mail us at AllAboutAutismPodcast@gmail.com, or you can call and leave us a voice mail at (801) 382-8789.
Contact Us!
Call and leave us a voice mail: (801) 382-8789
E-mail us with comments and questions: AllAboutAutismPodcast@gmail.com
On Twitter: @AllAboutAutism
Subscribe FREE: iTunes
Subscribe FREE: RSS
Hear The Autism Anthem by Dave Eaton and download the MP3 for Free!
Dave's latest music video: "Brief Relief"
The All About Autism Podcast is sponsored by Eaton Alliance.