Podcast: Play in new window | Download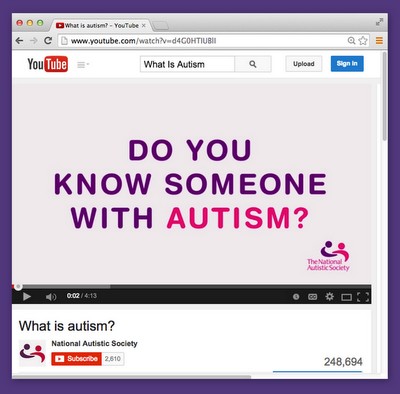 Episode 111 of the All About Autism Podcast is especially for those who have recently learned that their loved one is on the autism spectrum and need to share this news with family and friends. Your usual hosts, Dave and Heather Eaton, were not available to record this episode, so Jason Producer Jason and his wife, Natalie, pinch hit for this show. Our topic is Introducing Family and Friends to Autism. Don't miss it!
The All About Autism Podcast is talk radio for those desiring to be familiarized, energized, apprised, advised and empathized with regarding all things Autism. Your husband-and-wife hosts, Dave and Heather Eaton, bring you a weekly show with new releases every single Saturday.
Show Notes:
1.) Introduction
— Jason Producer Jason and Natalie
2.) Autism in the News
— Duct-taped soccer player gets compensatory surprise
— Update: Five juveniles charged for ice bucket challenge prank
3.) Main segment: Introducing Family and Friends to Autism
Links for these online resources:
Autism Fact Sheet
Wikipedia on Autism
Autism Speaks on Autism
Autism Society on Autism
Facts and Statistics
Web MD on Autism
National Autism Association Fact Sheet
Mayo Clinic on Autism
Recommended All About Autism Podcast episodes:
Ep. 001: What Is Autism?
Ep. 002: Signs in Children
Ep. 003: Myths About Autism
Ep. 006: Chantal Sicile-Kira
Ep. 019: Autism vs. Asperger's
Ep. 030: Possible Autistic Historical Figures
Ep. 037: Getting Your Heart Right
Ep. 048: Accepting Our Loved Ones
Ep. 060: Learning to Cope and Endure Autism Well
Ep. 062: How To Be a Friend to Someone With Autism
Ep. 080: Honesty vs. Rudeness
Ep. 093 – Is Everyone on the Autism Spectrum?
YouTube videos:
Ted Talks: Wendy Chung
Behavior Frontiers
Rosie: My Autism and Me
Understanding Autism: A Guide for Secondary School Teachers
National Autistic Society
Temple Grandin: My Experience With Autism
4.) Closing / Credits
5.) "The Autism Anthem" by Dave Eaton
Next week's episode: Episode 112. That episode will be released next Saturday, October 25, 2014. Don't miss it!
Links for this episode:
The All About Autism Podcast is now on Facebook! Like us!
You can leave your comments at the bottom of the show notes for this episode, or you can e-mail us at AllAboutAutismPodcast@gmail.com, or you can call and leave us a voice mail at (801) 382-8789.
Contact Us!
Call and leave us a voice mail: (801) 382-8789
E-mail us with comments and questions: AllAboutAutismPodcast@gmail.com
On Twitter: @AllAboutAutism
Subscribe FREE: iTunes
Subscribe FREE: RSS
Hear Jason Producer Jason's show at Movie Podcast Weekly
Hear The Autism Anthem by Dave Eaton and download the MP3 for Free!
Dave's latest music video: "Brief Relief"
The All About Autism Podcast is sponsored by Eaton Alliance.