Podcast: Play in new window | Download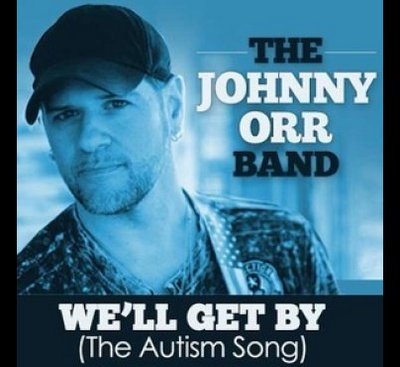 It's 2015 on the All About Autism Podcast. Happy new year! Your guest hosts Jason Producer Jason and his wife, Natalie Pyles, are back to talk about some "Songs About Autism." Your usual hosts, Dave and Heather Eaton, are still on vacation, but they will return soon. Thanks for listening.
The All About Autism Podcast is talk radio for those desiring to be familiarized, energized, apprised, advised and empathized with regarding all things Autism. Your husband-and-wife hosts, Dave and Heather Eaton, bring you a weekly show with new releases every single Saturday.
Show Notes:
1.) Introduction
— Guest hosts: Jason and Natalie Pyles
2.) Autism in the News
— Arrest of autistic man prompts call for police training
— Solano County ranch would give those with autism a place and a purpose
— The Cause of Autism May Be Known
3.) Main segment: Songs About Autism
— We'll Get By (The Autism Song) by the Johnny Orr Band
— So It Goes from Songs for Autism by Musicians for a Cause
— Don't Give Up on Me by Viga and Victoria Boland
— The Girl Inside by Emily Burke
4.) Closing / Credits
5.) "The Autism Anthem" by Dave Eaton
— Outtake
Next week's episode: Episode 121 will be released on Saturday, January 10, 2015. Don't miss it!
Links for this episode:
Watch Dave's new music video (with Jason-Producer-Jason on the piano): Totus Porcus
The All About Autism Podcast is now on Facebook! Like us!
You can leave your comments at the bottom of the show notes for this episode, or you can e-mail us at AllAboutAutismPodcast@gmail.com, or you can call and leave us a voice mail at (801) 382-8789.
Contact Us!
Call and leave us a voice mail: (801) 382-8789
E-mail us with comments and questions: AllAboutAutismPodcast@gmail.com
On Twitter: @AllAboutAutism
Subscribe FREE: iTunes
Subscribe FREE: RSS
Hear Jason Producer Jason's show at Movie Podcast Weekly
Hear The Autism Anthem by Dave Eaton and download the MP3 for Free!
Dave's latest music video: "Brief Relief"
The All About Autism Podcast is sponsored by Eaton Alliance.