Podcast: Play in new window | Download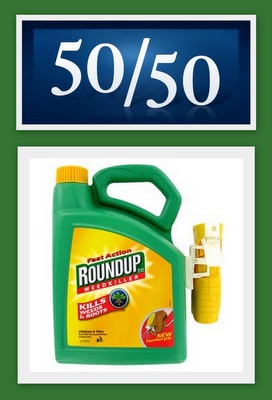 In Episode 121 of the All About Autism Podcast, your guest hosts Jason Producer Jason and his wife, Natalie Pyles, talk about Dr. Stephanie Seneff's assertion that by the year 2025, an herbicide will cause 50 percent of all children to be autistic. Don't miss this one! Thanks for listening.
The All About Autism Podcast is talk radio for those desiring to be familiarized, energized, apprised, advised and empathized with regarding all things Autism. Your husband-and-wife hosts, Dave and Heather Eaton, bring you a weekly show with new releases every single Saturday.
Show Notes:
1.) Introduction
— Guest hosts: Jason and Natalie Pyles
2.) Autism in the News
— Family seeks help to find missing dog that assists teen with autism
— Circumcised boys may be more likely to develop autism and ADHD by age 10
3.) Main segment: Will Herbicides Cause 50 Percent of Children To Be Autistic by 2025?
4.) Closing / Credits
5.) "The Autism Anthem" by Dave Eaton
Next week's episode: Episode 122 will be released on Saturday, January 17, 2015. Don't miss it!
Links for this episode:
Watch Dave's new music video (with Jason-Producer-Jason on the piano): Totus Porcus
The All About Autism Podcast is now on Facebook! Like us!
You can leave your comments at the bottom of the show notes for this episode, or you can e-mail us at AllAboutAutismPodcast@gmail.com, or you can call and leave us a voice mail at (801) 382-8789.
Contact Us!
Call and leave us a voice mail: (801) 382-8789
E-mail us with comments and questions: AllAboutAutismPodcast@gmail.com
On Twitter: @AllAboutAutism
Subscribe FREE: iTunes
Subscribe FREE: RSS
Hear Jason Producer Jason's show at Movie Podcast Weekly
Hear The Autism Anthem by Dave Eaton and download the MP3 for Free!
Dave's latest music video: "Brief Relief"
The All About Autism Podcast is sponsored by Eaton Alliance.