Podcast: Play in new window | Download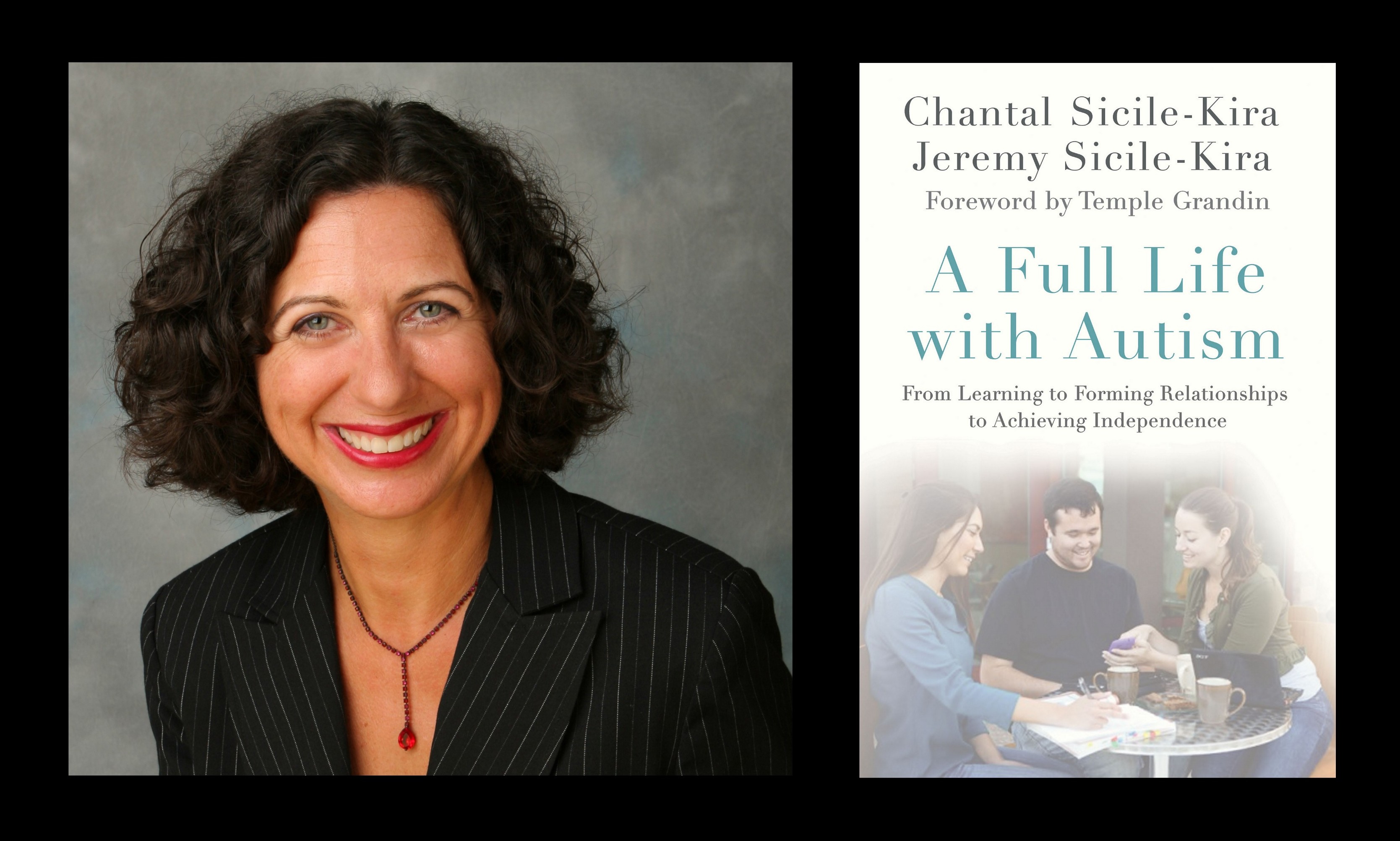 The All About Autism Podcast welcomes award-winning writer, columnist and speaker, Chantal Sicile-Kira, author of five books about autism, including Adolescents on the Autism Spectrum and Autism Life Skills.
In Episode 006, you'll hear Dave and Heather interview Chantal about her latest book, A Full Life With Autism: From Learning to Forming Relationships to Achieving Independence, which she co-authored with her son, Jeremy Sicile-Kira. This is a must-listen episode!
If this is your first time listening to the All About Autism Podcast, you'll see that it's talk radio for those desiring to be familiarized, energized, apprised, advised and empathized with regarding all things Autism. Your husband-and-wife hosts, Dave and Heather Eaton, are committed to bringing you a weekly show like this one, with new releases every Monday.
Show Notes:
1.) Introduction
2.) Special Guest: Author Chantal Sicile-Kira
3.) Resource Review:
– Book: A Full Life With Autism by Chantal Sicile-Kira and Jeremy Sicile-Kira
4.) Listener Feedback:
– Question From Todd in Salt Lake City
5.) Closing / Credits
Links for Chantal Sicile-Kira:
Blog: Chantal Sicile-Kira.com
Autism College.com
Twitter: @SicileKira
Facebook
About Chantal: Bio
Book: A Full Life With Autism
Book: What Is Autism?: Understanding Life With Autism or Asperger's
Book: Adolescents on the Autism Spectrum
Book: Autism Life Skills
Book: Autism Spectrum Disorders
Special thanks goes out to Chantal Sicile-Kira and Todd from Salt Lake City for being a part of this week's podcast. We're grateful for your contributions.
Next week's theme: Safety and Autism. Episode 007 will be released next Monday, September 24, 2012. Don't miss it!
Other links for this episode:
Contact Us!
Call and leave us a voice mail: (801) 382-8789
E-mail us with comments and questions: AllAboutAutismPodcast@gmail.com
On Twitter: @AllAboutAutism
Episode 006 Show Notes (You can leave comments or questions at the bottom of the show notes for each episode.)
Subscribe FREE: iTunes
Subscribe FREE: RSS
Hear The Autism Anthem by Dave Eaton
The All About Autism Podcast is sponsored by Eaton Alliance.