Podcast: Play in new window | Download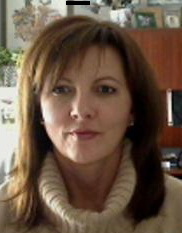 Happy Valentines Day! Episode 028 was recorded on February 14, 2013, so you'll hear a good bit of Valentine's talk, even though this episode releases on the following Monday.
But we've got a great show here for you. Your hosts, Dave and Heather Eaton interview RDI expert Lisa Palasti (pictured at right), who is an RDI certified consultant.
The All About Autism Podcast is talk radio for those desiring to be familiarized, energized, apprised, advised and empathized with regarding all things Autism. Your husband-and-wife hosts, Dave and Heather Eaton, bring you a weekly show with new releases every single Monday. Continue reading →